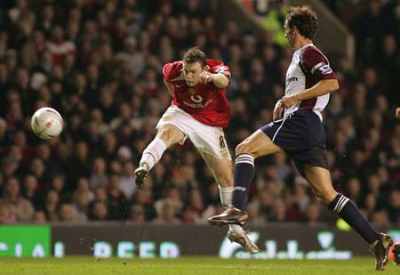 £30m out the window
I can't believe it – Man Utd just lost 2-0 to Norwich. Yes, that's right, Norwich. United started off with a lot of possesion but rarely threatened Robert Green in the Norwich goal, and in the second half they were punished for their lack of effectiveness. I guess Sir Alex Ferguson was asking for a defeat when he fielded a weakened team – what Kleberson was doing on the pitch just baffles me!
Wayne Rooney – who all of England believe is the next big thing in football – transfered to United at the start of this season at the outrageous price of £30 million. Every now and then he lives up to the hype that follows him, but today was the kind of game he has had way too many of considering the price tag. I think he gave the ball away on at least 10 occasions, and I am sure Sir Alex Ferguson will have words with the teenager. In my honest opinion the £30 million should have been spent on someone else – maybe United should have splashed them out the season before, when they had the chance to get Ronaldinho? Now the transfer kitty is all but spent, and this summer will see no big names transferring to Old Trafford, unless they can be picked up on free transfers – meanwhile I hope a few players will be departing, with Kleberson the first person out the door.
To compete next season United must get a competitive midfielder of the Roy Keane-mould, and some papers claim that the one person Sir Alex really wants, Steven Gerrard of Liverpool, could be going to Chelsea in the summer. Too bad. What I really want is that United use some players who will be proud to put on the red shirt and fight for their place in the team. If only we could have 11 Ole Gunnar Solskjaers or 11 Gary Nevilles.