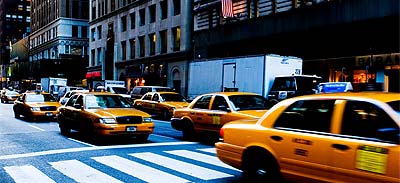 I'm leaving tomorrow
Tomorrow I am going to New York to visit my sister, her husband and their two kids. I haven't been to the States for a couple of years, so it will be great to go back. For those who don't know, I lived in New York for a year back in 1996, where I worked as an au-pair – au-pair is just a fancy word for a nanny, isn't it?
I am going with Louise, and a few days later my mother and her boyfriend are joining us as we are all going to celebrate that my sister is graduating college. I've asked her like a million times what she has been studying, but I keep forgetting the exact word, although I know it has something to do with social studies..? One thing I am sure of, is that she has had to endure some math tests along the way, and she hates math. With a vengeance. She passed though, so now it's actually only the graduation party that is left 🙂
Our program is pretty tight, but among other things we will attend a taping of the David Letterman Show, which I think will be really cool (no pun intended – rumour has it that the theatre, where the taping takes place is freezing).
Louise and I will also spend a couple of days in a hotel in the city, where I predict there will be some pretty heavy power-shopping going on. I know I will be doing the usual rounds looking for rare sneakers and records.
We will also visit the family that I used to work for, and that will be a fun experience – it's been 3 or 4 years since I last saw them, and the kids have changed a lot. They are four boys, and when I left in 96 they were 2, 4, 6 and 8 years old – imagine how much has gone on in their lives since then!
Other than that, we will spend a lot of time with Kirsten and Lucas, chill out in the house and just enjoy being away from home for some time.
I will try to keep the blog updated, but please be patient 🙂