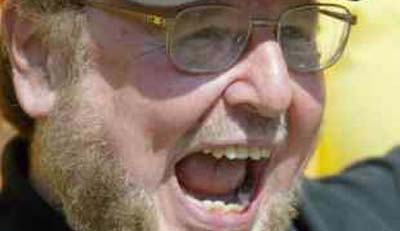 Malcolm Glazer is evil. Pure evil.
He has now installed his three sons on the board of Manchester United and one of the consequenses is that all future board meetings will be held in Florida. What a joke.
He has also outlined some of his future plans for the club, and it is no surprise to see, that he plans to raise ticket prices and limit spending on new players. The club will also have to travel to Florida once a year to participate in a match against another team – hopefully not the Buccaneers, but I guess even Glazer can not be that stupid, that he thinks football is football 😉
Now that we are talking player transfers, it seems as if Park could be joining United, which I see as a good thing – and I am talking about his footballing abilities, not the marketing options this might present in Asia.
Another football story today: Liverpool get to defend their Champions League trophy. What a joke. They didn't qualify for the spot, but UEFA decided that the holders should be allowed to play in the tournament anyways. I guess rules are rules – until it doesn't suit someone who holds money as their main objective.